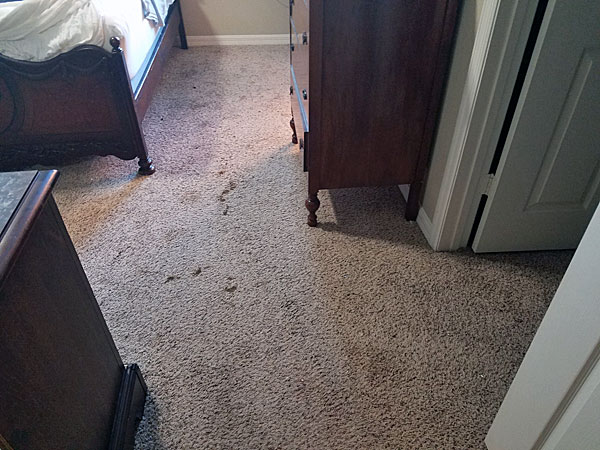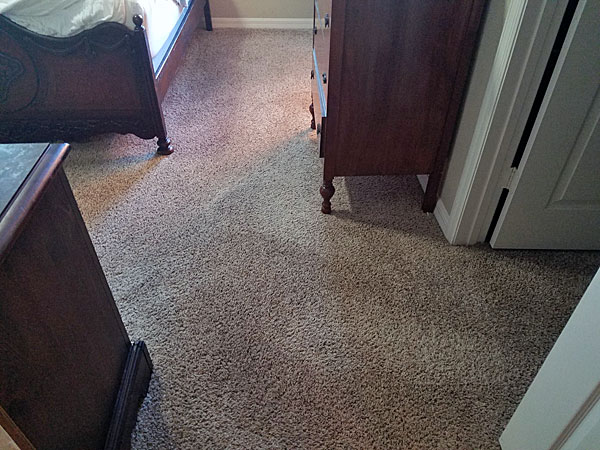 Here we go. These pictures are from a recent pet stain removal in Tampa FL. Most of the time we are dealing with pet urine stains in carpet, but we also remove fecal stains in carpets as well. This is never a good situation for the home owner. When dealing with biological waste in carpet there are several extra steps that have to be followed to make sure the carpet is brought back to a healthy state.
Pet's bring in all sorts of soils from outside and most of it is contaminated in some way, but pet accidents in the home are are the worst type of biological contaminant. In every pet stain removal job I discuss the health issues with my customers to make sure they understand that their carpet has a biological contaminant that is already full of bacteria. Believe it or not removing the stain is not the most important thing here. It's getting the bacteria out of the carpet that's the priority.
Every pet stain removal job I do in Tampa FL includes sanitizing the carpet to make it healthy again. After each pet stain removal job the equipment has to be sanitized as well to insure that we don't contaminate the next home we go into. Even the vacuum cleaning needs to be taken apart and sanitized to make sure it's safe to use again.
Don't trust just any carpet cleaner with this type of job. You have to make sure that you hire someone who understands how to dispose of biological contaminants and mitigate bacteria growth in soft surfaces. In other words, for pet stain removal hire a professional who is willing to explain the steps they are taking to make your carpet and home healthy again.