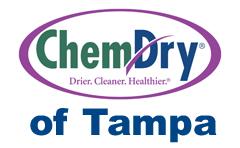 As a professional carpet cleaner in Tampa FL my customers want to know what they need to do to take care of their carpet. Purchasing new carpet for your house is just about the larger investments you will make in your home's upkeep. These decisions are usually determined by decor in addition to functionality. Once you've chosen which product most closely fits your needs, you need to make sure you take the appropriate care to preserve it throughout its expected lifespan.
1. Vacuum.
The most crucial step you can take for the longevity of your carpet is vacuuming. Sand, soil and outdoor pollutants are carried into the home and collect on the fibers in the carpet.
With regular traffic, these react a lot like sandpaper on the bottom of your shoes and can damage the fibers. The fibers are left looking dull and worn.
A substantial part of the soiling on carpet is dry insoluble which is best removed by vacuuming. A good guide to vacuum frequency is to vacuum weekly for every person and pet in your home. No less than three times per week for two or less occupants may be recommended.
2. Remove stains quicky.
Quick removal of spills and stains is also essential. The more time a spill is permitted to sit on a carpet, the harder it's to get rid of. Water and blotting the stain using a clean white towel ought to be your initial defense when trying to remove stains.
If water alone isn't working, you can add a tiny bit of mild dish detergent to break the surface tension of the water. Beyond that, you should consider an expert. Using a harsher detergent (high pH) can set a stain, making it impossible to remove.
3. Get regular cleanings.
Regular cleanings by a certified professional cleaner is usually recommended from the manufacturer so as to keep your carpet's warranty. The Institute of Inspection Cleaning and Restoration Certification (IICRC) is a certifying body that sets the standards of cleaning recommended by most major manufacturers.
They offer extensive training and certifications for technicians in the cleaning industry. Utilizing a certified professional insures that your carpets will get the proper care to extend the life span of your investment. Most manufacturers recommend cleaning a minimum of every 12 to 18 months.
Following these simple steps will greatly increase the life of your carpet. New flooring for the home can be a significant investment. Keeping up with the correct care and maintenance of your carpet will insure you get the most life and appearance you expect and will also maintain your home healthy and beautiful.
If your in need of a professional carpet care call Chem-Dry of Tampa FL today.