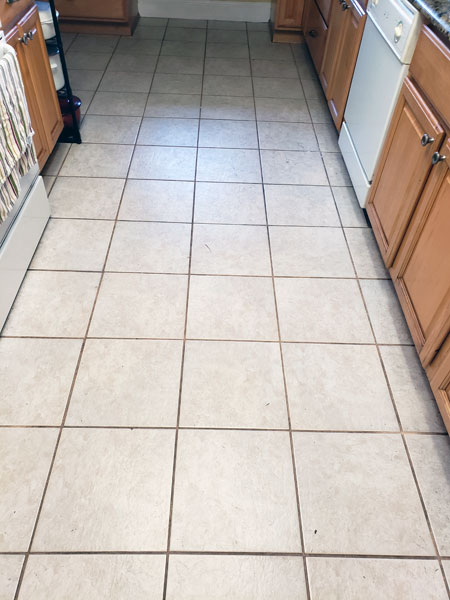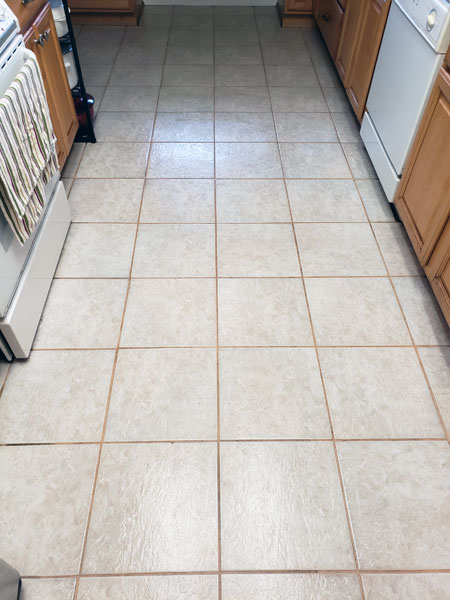 Cleaning grout is one of the most dreaded household cleaning tasks. As much as homeowners love the look of tile and grout almost all of them don't realize the difficulty in maintaining their hard surface flooring. Grout is a porous surface that holds a lot of soil and bacteria. Over time it builds and discolors the grout. A simple mopping of the floor doesn't do much but redistribute dirt and bacteria.
Professional grout cleaners in Tampa FL can rejuvenate grout lines and remove layered dirt on tile faces. They can even seal the grout after cleaning to ensure the grout stay s clean and doesn't get stained for accidental spills. Chem-Dry of Tampa has been offering professional grout cleaning services for years. We can bring back life to your kitchen floor.
In the pictures above we removed the soil in the grout revealing the original grout color while making the texture on the tiles stand out. What looked like a smooth tile face was actually a textured tile with lines and facets that made the tile shine. The fine layering of soil distorted the appearance of the tile and made it look smoother than it actually was. A professional grout cleaning removed that dingy appearance and allowed the tile to shine through.
The final step of sealing the grout only affects the grout by making it water-resistant and protecting it from soiling. The perfect end to a very deep clean.
For professional grout cleaners in Tampa FL call Chem-Dry of Tampa.