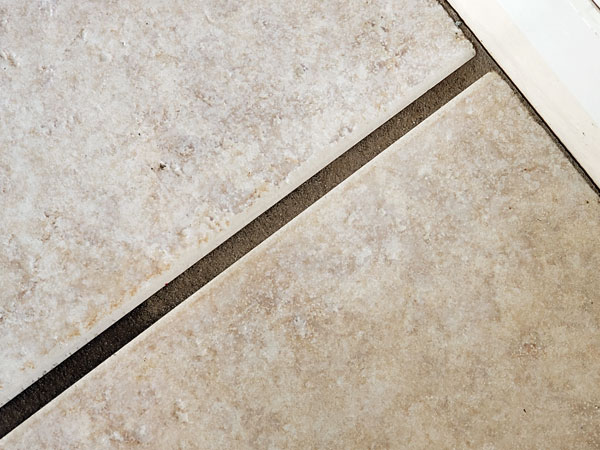 It might be difficult to tell from this photo but Chem-Dry of Tampa has an amazing professional grout cleaning service in Tampa FL. In the photo, you can see the results from one of the cleaning tests in our customer's home. On the left side of the photo the grout is dark and heavily soiled. On the right side of the photo is the cleaned grout. The original grout color is a darker grey but you can see the grout gets real dark the further it moves toward the bottom left-hand corner of the photo. There is a defined line where the test cleaning stopped and the color is still really dark.
We use industry-standard cleaning tools to remove tough embedded soils in the grout while blasting through the fine dirt on the tile surface. It's a high powered cleaning that blasts the soils away. Chem-Dry of Tampa FL has an extremely powerful grout cleaning solution that breaks down the greasiest soils and removes them with ease.
The second part of our professional grout cleaning service is to seal the grout and make sure it stays cleaner longer. Grout is porous and can soak up dirty water changing the color of your grout lines. Sealing the grout lines keeps the grout dry and easy to clean. Chem-Dry of Tampa's grout sealer is green-certified and safe for your entire family. A safe grout sealer is a part of our commitment to making your home a safer healthier place to live.
For professional grout cleaning in Tampa FL call Chem-Dry of Tampa.