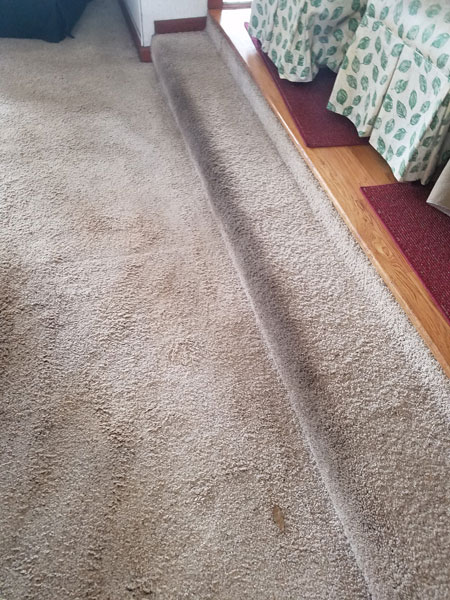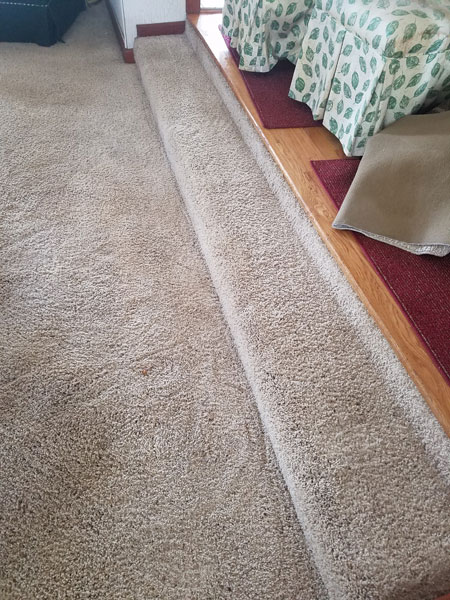 So you've got a dog that likes to come in from the outdoors and rub his/her head on the edge of the stair step. After a while a distinct shade of grey starts to form around the bullnose of the step. It might be time to call a professional stain removal company to get that step looking new again. That was the case for this family in Tampa FL. The dog loved to come in from outside and head straight over to the step and rub his head against the step.
You can see from the photos the step got really soiled over time and the shag carpet started to get matted from all the sand and debris in the carpet. In Tampa FL we have a ton of sand that get's into the carpet and starts to wear at the fibers just like sand paper on wood. The carpet fibers get pushed down and start to get matted from the soil build up. Chem-Dry's hot carbonated extraction is great at carpet stain removal. It made easy work of this this heavily soiled stair step. Your carpet seems hopeless we have the solution.
For professional stain removal in Tampa FL call Chem-Dry of Tampa.