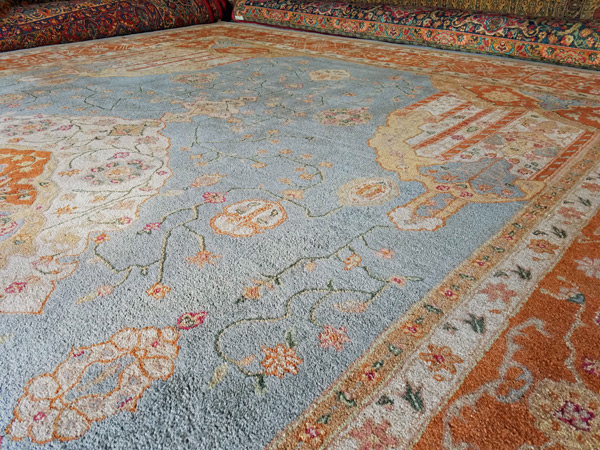 If you are in need of rug cleaning in Tampa FL give Chem-Dry of Tampa a call. They specialize in cleaning fine wool and silk rugs. With several years of experience in rug cleaning and care they have all the tools to expertly clean and maintain your rug so you can proudly display it in your home.
If you don't feel that your rug is high end but you want an expert cleaning at reasonable prices Chem-Dry of Tampa FL has the know how to get your rug clean and looking it's best. whether it's synthetic or natural fibers Chem-Dry of Tampa can get it the dirt out without aging your rug.
Using green certified rug cleaners that are balanced and leave no dirt attracting residues insures that your rugs get a quality cleaning without chemical residues that can cause irritations or re-soiling. Chem-Dry's soft touch does not take away from the cleaning power of Chem-Dry's rug cleaning solutions.
Chem-Dry's rug cleaning service also offers pick up and delivery of your rug so you don't have to worry about in home cleaning or transporting your rug for cleaning.