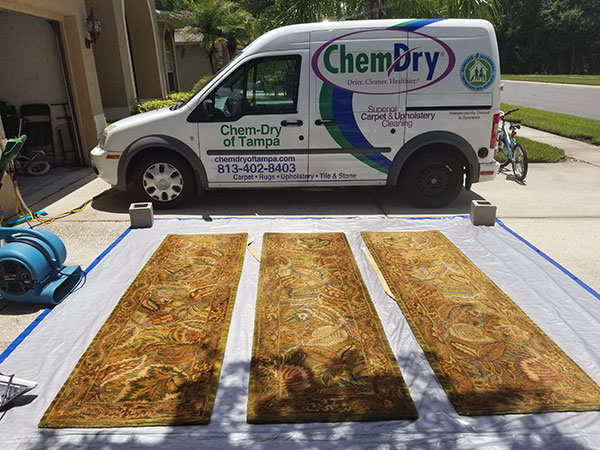 No matter what type of rug you have Chem-Dry of Tampa FL can clean it for you. Whether we clean it onsite or take it back to our facilities for a deep down clean we can take the soil build up out of your rug.
Chem-Dry's rug cleaning process is the safest rug cleaning method. Our trained rug cleaning technicians understand the complexities of rug manufacturing and can safely clean any rug.
Tampa FL has a lot of wood and tile floors so homeowners are buying rugs to soften up their decor. Chem-Dry of Tampa can handle sensitive wool and silk rugs that need special attention. We can come to your home and inspect your rug to determine if there are possible issues and how to best handle them. We'll give you a price for cleaning that's good for 60 days or we can clean it on the spot. Either way we can tell you a lot about your rug.