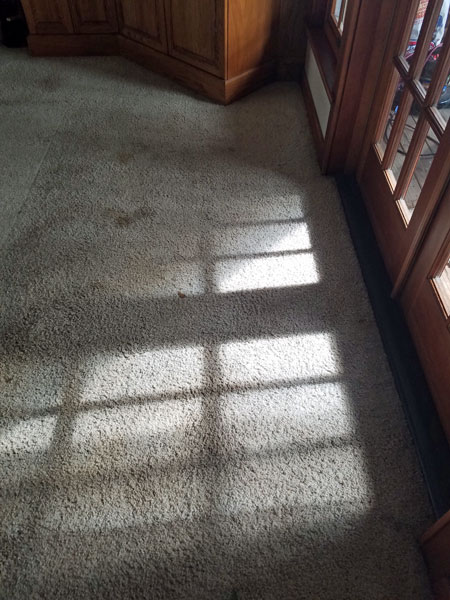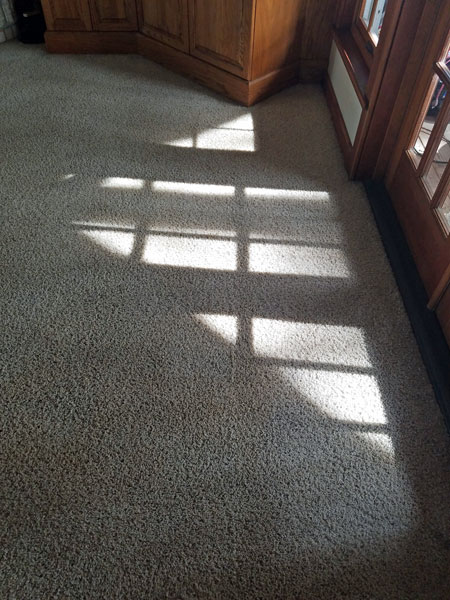 These carpet stains required a severe carpet cleaning by Chem-Dry of Tampa. In Tampa FL carpets take a beating from the severe changes in humidity and the large amounts of fine sand that get tracked in to the home. Over time carpets begin to wear and have a accumulate soils. Vacuuming alone does not get out the deep embedded dirt and sand that builds up over time. A professional carpet cleaning is needed to remove the majority of unwanted soil in the carpet.
At Chem-Dry of Tampa FL we deal with severe carpet issues every day. From pet urine to coffee stains we have a solution that can bring your carpet back to life. If your carpet is looking worn and shabby it probably just needs a severe carpet cleaning to look new again.
If you need carpet cleaning in Tampa FL call Chem-Dry of Tampa.