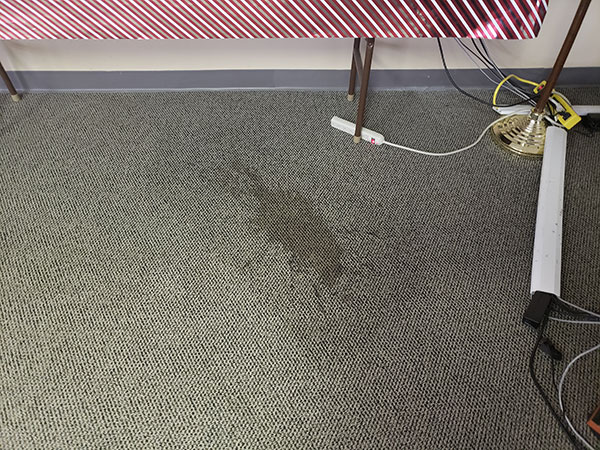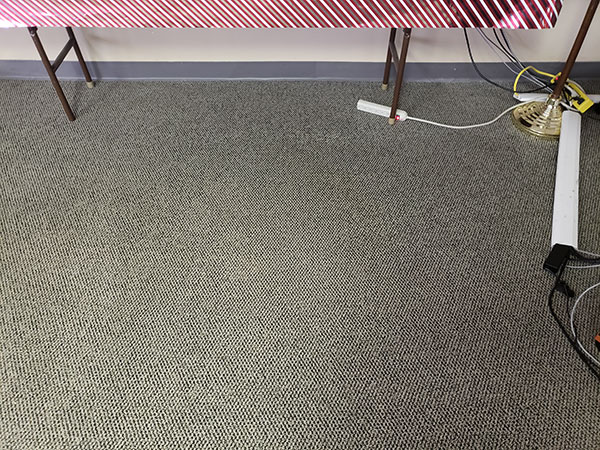 These photos are from a recent commercial carpet cleaning in Tampa FL. The spot in the carpet had been cleaned by an employee at the company, but it gradually came back. This happens when spot cleaning carpet with a cleaner that has a lot of soap in it. The cleaned area will look good for a couple of days and then the left over soap in the carpet will start to collect dirt as people begin to walk over the spot again and again.
The big mistake people make is they will keep cleaning the spot with a the same cleaner that caused the problem in the first place. If the spot becomes visible again a few days after spot cleaning the carpet, choose a different cleaner. At Chem-Dry of Tampa FL we use a cleaning agent that has no soaps and doesn't leave a dirt attracting residue. After we clean it the spot doesn't come back.
For carpet spot cleaning in Tampa FL call Chem-Dry of Tampa.