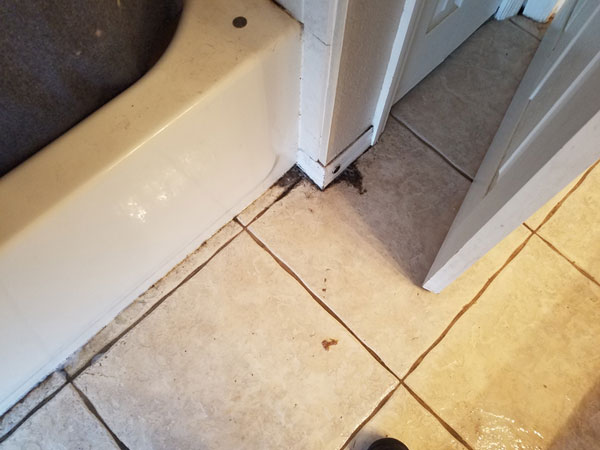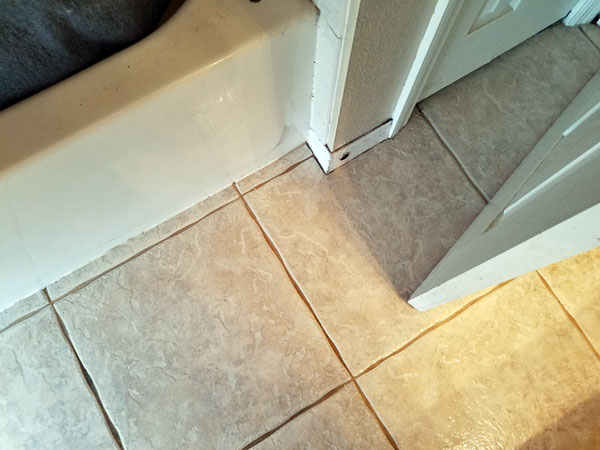 If you thing that your grout is beyond saving, think again. These photos are of a tile cleaning service in Tampa FL. The tile in this bathroom had not been cleaning in 14 years and the home owner was getting ready to put her house on the market. She called us in to take a look at all of her tiled floors to see if anything could be done. I performed a test cleaning on the grout and tile face to see how much we soil we could remove. The dirty grout came clean pretty easily during the test clean.
Every home I go into in Tampa FL seems to have more tile then carpet these days. Our tile cleaning service includes a full cleaning of all the grout lines and each tile face to ensure maximum soil removal. Our tile and grout cleaning solution is applied to the entire floor and then the allowed to dwell for about 10 to 15 minutes. Then the entire floor is scrubbed with floor brush to ensure even distribution and provide agitation if needed. The final cleaning step involves a pressure washer extractor. This professional tile cleaning tool has a circular cleaning head that sprays water at 1200 PSI, blasting the now loosened soil out of the grout lines.A powerful vacuum then sucks up the dirt and residual water so no soil is left behind.
The final step of our tile cleaning service includes applying a grout penetrating sealer that keeps the grout clean and protects it from excessive wear and soiling for up to 3 years.
If you need tile cleaning services in Tampa FL call Chem-Dry of Tampa.