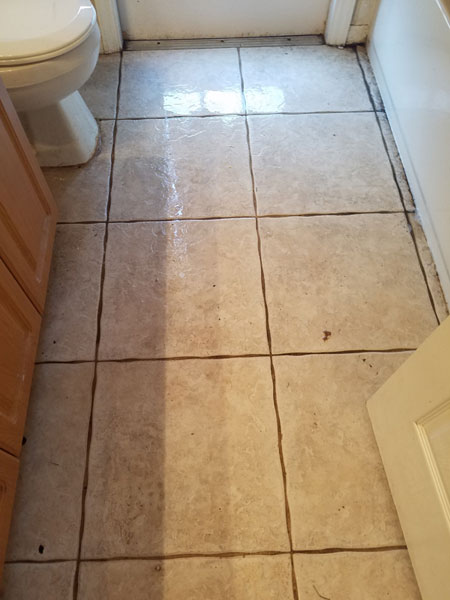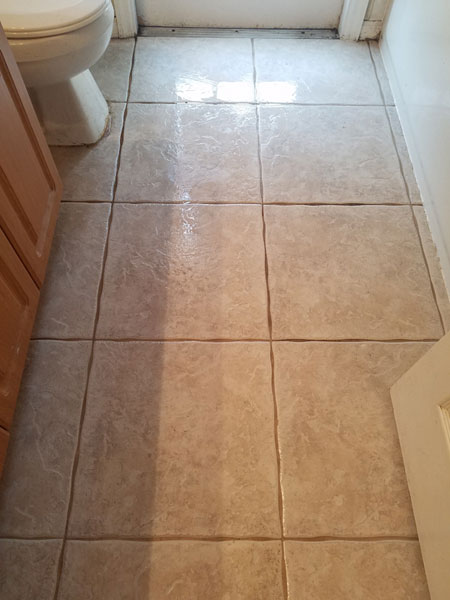 Here are some before and after photos from a recent tile and grout cleaning in Land O' Lakes FL. Not matter how long it has been since your tile and grout have been cleaned they can be brought back to like new condition. Here are some actual quotes from our tile and grout cleaning customers:
"I really thought we had dark grout. I had no idea that it was actually white."
"There's no way our grout was really that color. What did you do?"
"Wow, absolutely wow."
"It really looks like a new floor."
"The tile wasn't that color before, was it?"
Tile and grout cleaning can bring about a dramatic change in a room. Once the grout lines are cleaned they are sealed with a grout penetrating sealer that helps maintain their appearance for up to 3 years. That means a lot less work for you and cleaner floor for your family.
If you don't like the color of your grout you can have it recolored with Chem-Dry's epoxy grout colorant that can dramatically change the appearance of any tiled floor. Our grout colorant is good for 15 years without pealing or flaking away. It seals your grout, giving it a water proof barrier that adds years of life to your tile floor. In Land O' Lakes FL tile has become a popular choice for flooring. Protect your investment in a premium floor covering by having it professionally cleaned and sealed every 3 years.
For tile and grout cleaning in Land O' Lakes FL call Chem-Dry of Tampa.