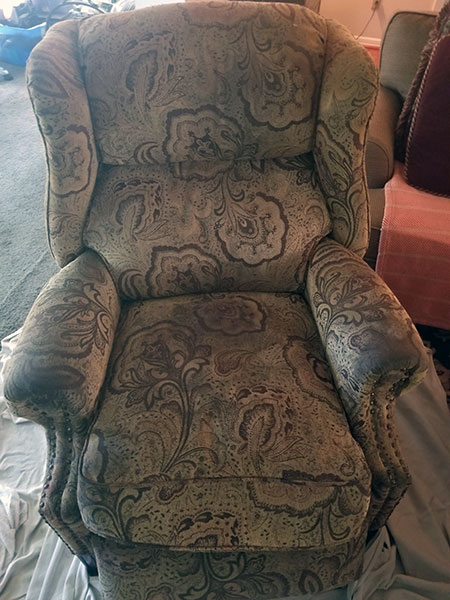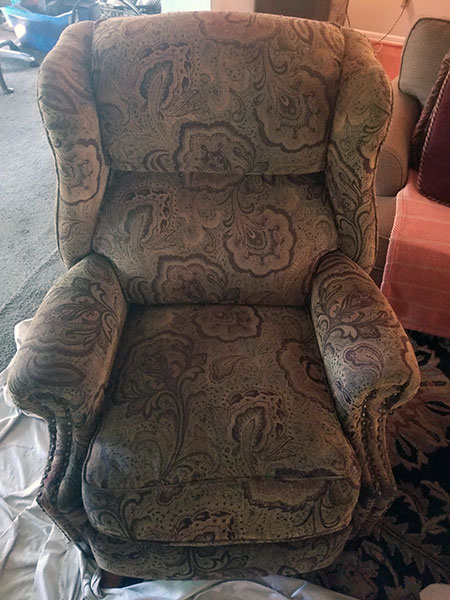 Every once in a while I will get a Tampa FL customer who tells me that they were thinking of having a chair or sofa cleaned but think that's already too far gone. The pictures above were taken during an upholstery cleaning job where the customer asked if it was worth it to have a recliner cleaned.
After some inspection I determined that there was a good chance I could remove most of the soil that had built up on the arm and head rests. I told my customer that it would not look brand new again but I could greatly improve the look and feel of the two recliners while I was cleaning some carpet at their home.
Although, the results were quite good unfortunately my photographs are not. In the end I was able to remove a good deal of soil and layered body oils. The results made my customer happy and in the end that's what's most important.