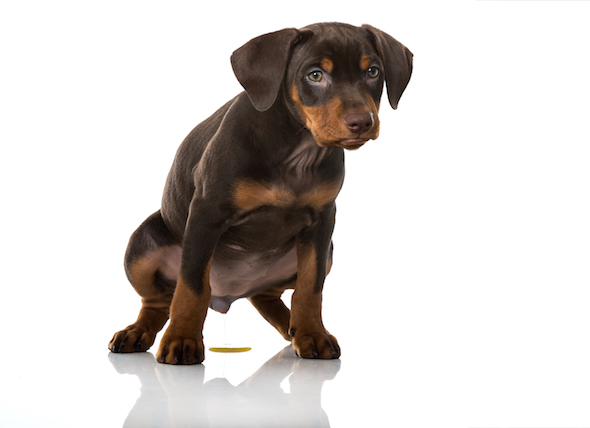 Urine is one of the toughest substances to clean out of soft surfaces. It's designed by nature to have some serious staying power. It's made up of a concoction of chemicals that designed to be permanent. Animals use urine to make territory in the wild. It' can be sprayed on a tree and it will off gas for up to 5 years, not matter what the weather conditions.
Now imagine urine in your carpet or your sofa. Yep, you can consider it damaged. The carpet mills and furniture manufactures do. Once urine has been deposited on your floor or furniture it penetrates deep in to the surface and crystalizes as it dries. The urine crystals corrupt the fibers and make it nearly impossible to remove. Even a professional carpet or upholstery cleaner can have a difficult time removing urine from your home. It takes specialized solutions that are designed to deal with urine and to neutralize the odor emitted by the urine crystals.
At Chem-Dry of Tampa FL we have a urine removal service that is extremely effective at removing urine from carpet and upholstery while neutralizing the odors associated with it. Our pet urine removal service is so effective that it removes 99.9% of the urine in your carpet or upholstery. That means it destroys the pet related odors in your home and improves the air quality in your living space. When our pet urine treatment is applied with a powerful sanitizer it can remove 98.9% of the bacteria associated with the urine. If you live in Tampa FL and have a pet urine issue in your home we can help.
For urine removal services in Tampa FL call Chem-Dry of Tampa.