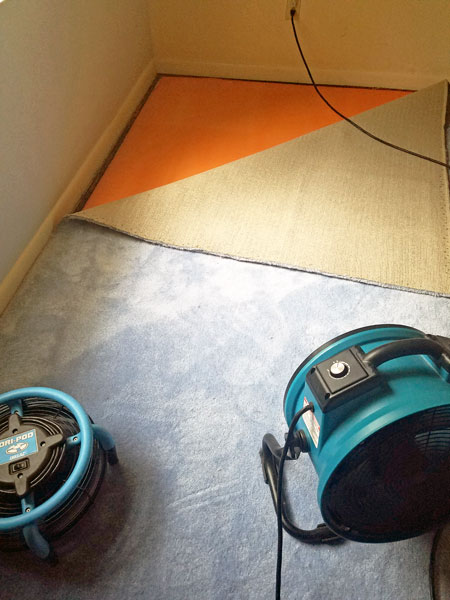 If your looking for local water extraction services in Tampa FL consider calling Chem-Dry of Tampa. We service both Hillsborough and Pasco counties. Homes in Tampa are not only at risk for weather related flooding but from common household flooding issues. A broken water pipe, a busted water heater, or even and over flowing sink can cause serious damage in multiple areas of the home if not contained immediately.
If any part of your home starts to flood the first thing you should do is shut off the water to your entire home. This can be done by locating the water main on the out side of your home. It's a copper pipe coming out of the ground that leads into the side of your house. It is equipped with a shut off handle that can be turned easily in an emergency. Stopping the in flow of water will mitigate further damage. If you are experiencing a sewer back up you should locate your homes clean out line and unscrew the cap to create back flow that will prevent sewage from from going into your home.. The clean out line is the main waste line that runs from your home to the sewer lines outside. Every home and condo in Tampa FL has a clean out line. You should locate it before and emergency happens.
If you home does get flooded time is of the essence. You need to get he water out as soon as possible. Standing water in your home is an invitation to mold and mildew to get a foot hold. A professional water extraction is the best way to get your home back to normal. There is no need to try and figure out who to call the water extraction experts at Chem-Dry of Tampa and we will get you home dried out quickly.
For water extraction in Tampa FL call Chem-Dry of Tampa.